2021-11-20
New gigs added, see our gig page.

MarysCreek will Support Hardline in Linköping 1 april and Jönköping 2 april 2022.
You can buy your tickets here:
Hell Yeah Rock Club/Palatset-Linköping

Denim And Leather Rock Club/Fabriken-Jönköping

2019-07-09
New gigs added, see our gig page.

Free entrance to our and Days Of Jupiters gig at Bomber Bar this friday (12th of July) before 22 pm. After 22 pm the cost is 100 SEK.

2018-01-30
Follow MarysCreek on Spotify
2018-01-20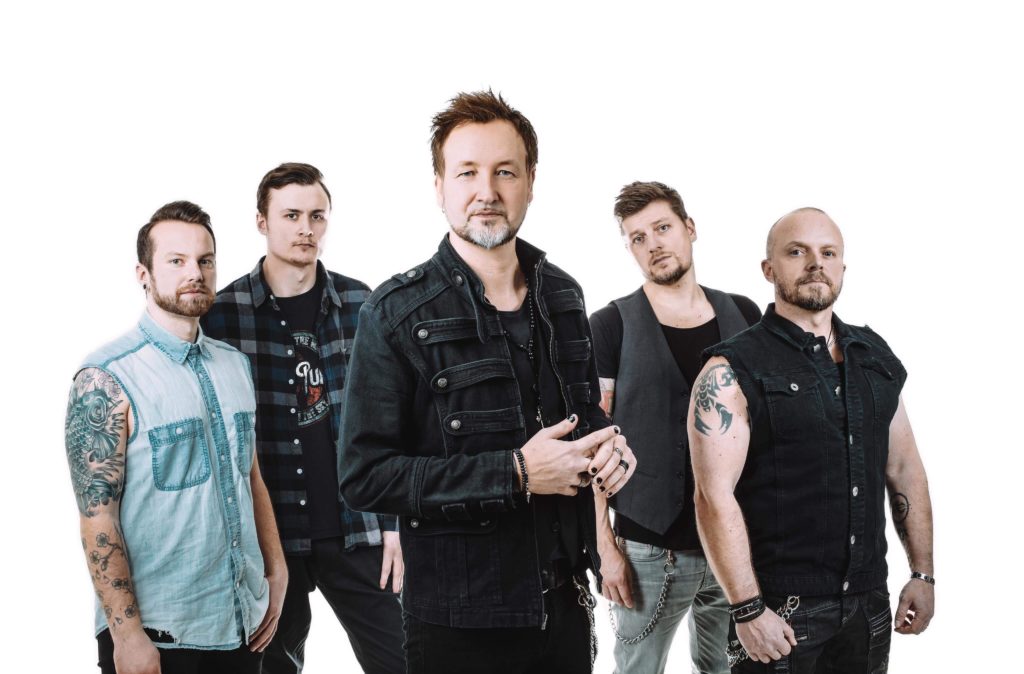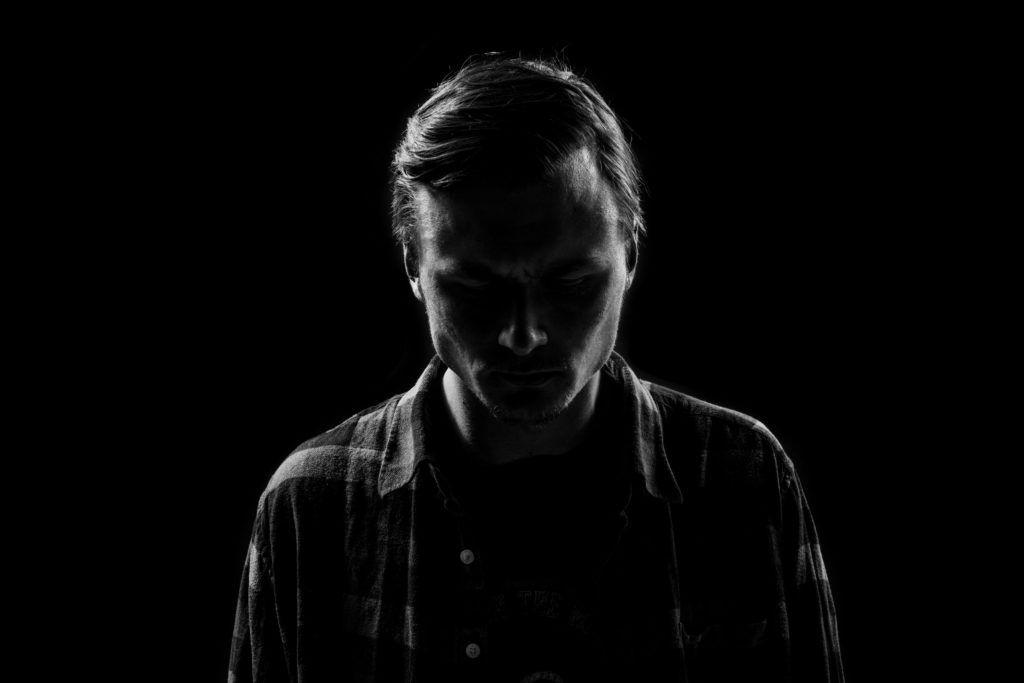 MarysCreek announces the addition of Hugo Kristiansson among their ranks.
Hugo moves into the MC-camp to fulfill the drum duties after long-time drummer and MarysCreek
co-founder Stefan Halldin who decided to leave the band to focus on his family and career duties.
Mats Nilsson says; "We felt it was important to recruit someone with an original drumming style.
Not merely a substitution for Stefan. We believe we´ve found a worthy replacement in Hugo, both
personally and musically. He has radically different drumming style with a radically different
groove and a totally different technique. We can´t wait to record new material as well as getting
out and play with him as our new rhythmic director".
2017-11-21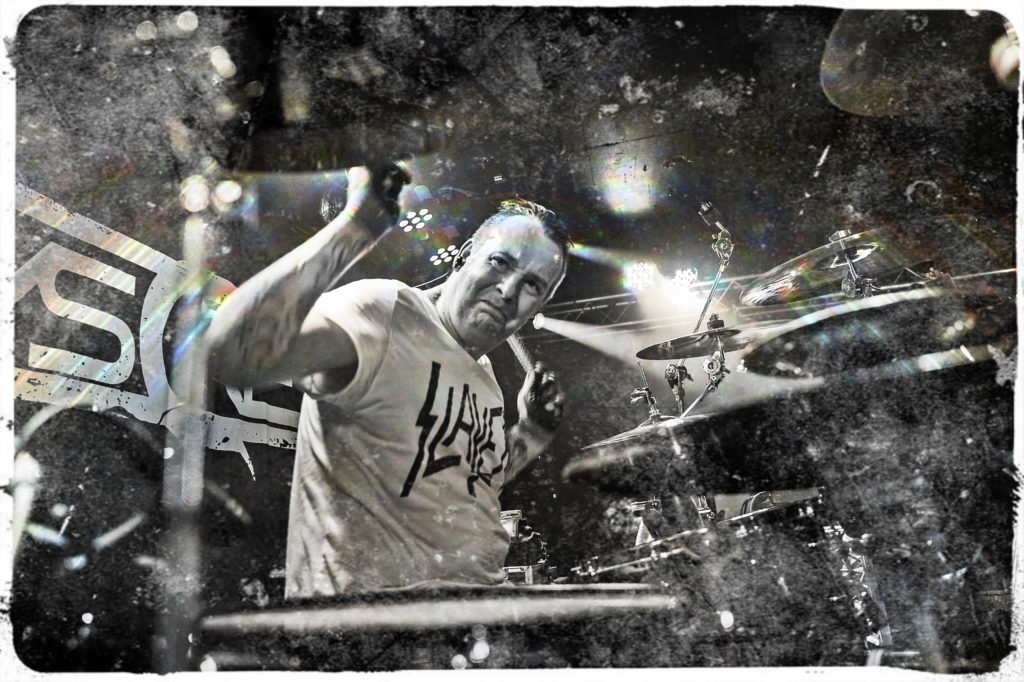 After more than a decade behind the drums, MarysCreek's founding member Stefan has decided to leave the band. He will be missed. Big time…
Now, we have to roll up our sleeves, peel our eyes and place every candidate under mercyless scrutiny; finding a suitable replacement for Stefan's enthusiasm, heavy groves and humorous persona won't be easy.
Stefan; We wish you the best of luck in your future endeavors. Keep rocking!
//Mats, Roger, Alex and Jonas
2017-01-18
Vote for MarysCreek in Sweden Rock Festival Band Competition!
It's easy!
Find MarysCreek, check the box and submit.
http://swedenrock.com/en/festival/artists/band-competition-2017
You can vote twice a day up until 27th of January !!!
So vote the hell out of this and share this post to all lovers of great hardrock
and a kick as live show!
2017-01-17
Soto Video tour promovideo

2017-01-16
New gig added at Liveklubben/Palatset in Norrköping/Sweden 25:th of fmarch.
2016-10-30
New gig added at The Cromwell House in Norrköping/Sweden 28:th of january.


2016-10-25
MarysCreek News!!
MarysCreek can now confirm that we will support SOTO (Jeff Scott Soto) on tour thru
mainland Europe.
18.02.2017 NL – Zoetermeer, Boerderij
19.02.2017 NL – Landgraaf, Oefenbunker
21.02.2017 T.b.c
22.02.2017 SK – Bratislava, Randal Club
24.02.2017 HU – Boedapest, Backstage Pub
25.02.2017 DE – Lichtenfels, Paunchy Cat
26.02.2017 DE – Dessau. Beatclub
The local paper wrote about this:
MarysCreek på Europa turne
2016-10-13
We´ve got some great news for you!!
It is with pride that we announce that we have signed with the Scream`n´Shout Booking Agency. Together with acts like Danger Danger, Lover Under Cover and Nubian Rose we are now in the best of companies. We are eager to get on the road and meet all you guys on the road.
Please visit Scream`n´Shout Agency for more info:
http://screamandshout.se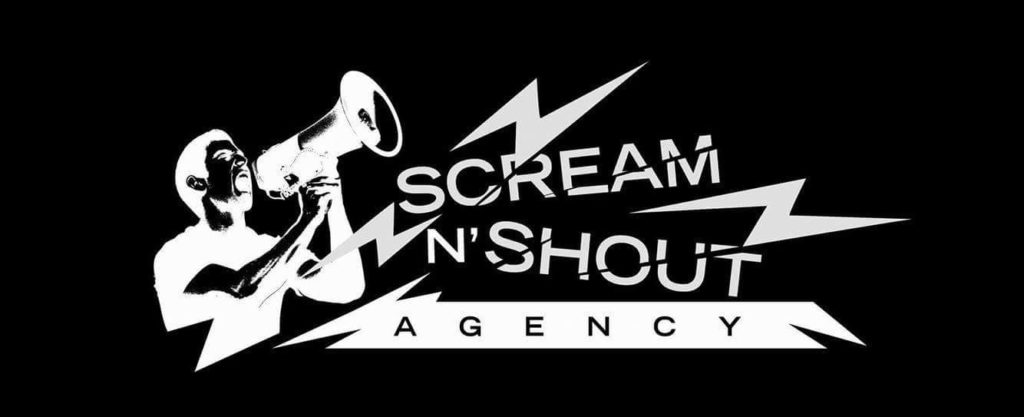 2016-08-01
It's with sadness we have to inform you that Peter has decided to leave the MarysCreek camp to focus on other endeavours.
The split is totally amicable and we remain the best of friends.
On the sunny side, we welcome Alexander Eriksson (formerly of the metal band Atmosfear) to fill Peters guitar duties. The rehearsals this passed weekend could not have gone better.
A big warm welcome Alex and the best of luck Peter, our dear friend. You will be missed!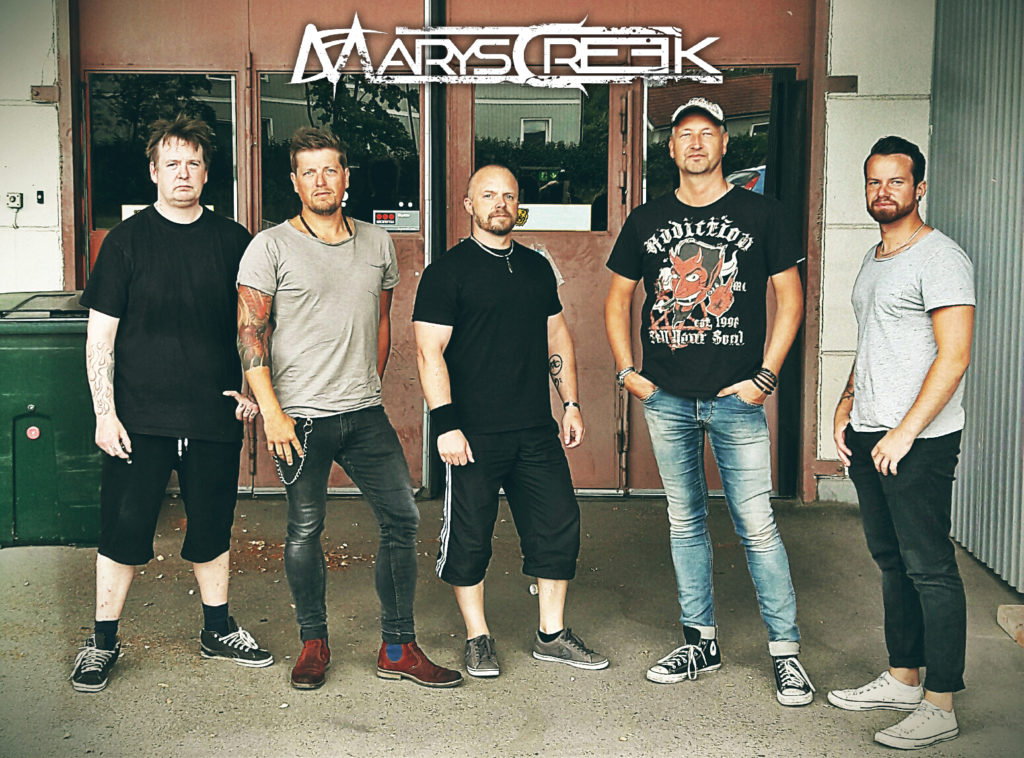 2016-05-20
BIG NEWS!!
MarysCreek are very proud to be part of the
Scandirock Network family and more then happy to be
sharing the same vision to create a strong ground for Swedish melodic rock music.
SCANDIROCK NETWORK is created to make it easier for the fans to find
Scandinavian AOR / Melodic Hardrock of the highest quality.
SRN is a collaboration between eleven Swedish bands that play
melodic hard rock / AOR, so called Scandirock. All the bands on this page
are at the forefront of what Scandirock can deliver today. If you for example,
only heard one of the bands on the page before, you will most likely find several
new favourites right here.
How about acts like:
Anette Olzon (Ex Nightwish) Art Nation, Coldspell, Eclipse, Grand Design, 
Lover Under Cover, Martina Edoff, Nubian Rose, Sapphire Eyes, Wigelius.
Check out the video and feel free to share to all your friends or anyone
that you think need to be a Scandirocker to.
Don't forget to listen to DIST FM on the web.
Scandirock Network on Facebook:
https://www.facebook.com/Scandirock-Network-942151432503663/
Scandirock Network pon the web:
www.scandirocknetwork.com
Listen to DIST FM on the web:
www.distfm.se/

2016-05-13
New gigs added
3rd september at Backstage in Varberg – Sweden
26th november will we support Bonfire at Palatset in Linköping – Sweden
Buy you tickets here

2016-01-30
New gig added!
Next stop on ´Infinitour´ will be Bomber Bar in Motala/Sweden.
Welcome!!!
2016-01-30
Palatset, Hell Yeah Rock Club and the wonderful audience; you
really made our release party an unforgettable event.
You are the best!
Thank you, thank you and thank you!

Photo:Fredric Sommer
https://www.facebook.com/fotofredricsommer

2016-01-22
The wait is over, "Infinity" is finally out!!! Hope you will
enjoy the record as much as we do!
You will find the record at the most record stores for example:
CDON, GINZA.
Infinity is now also available across digital platforms!!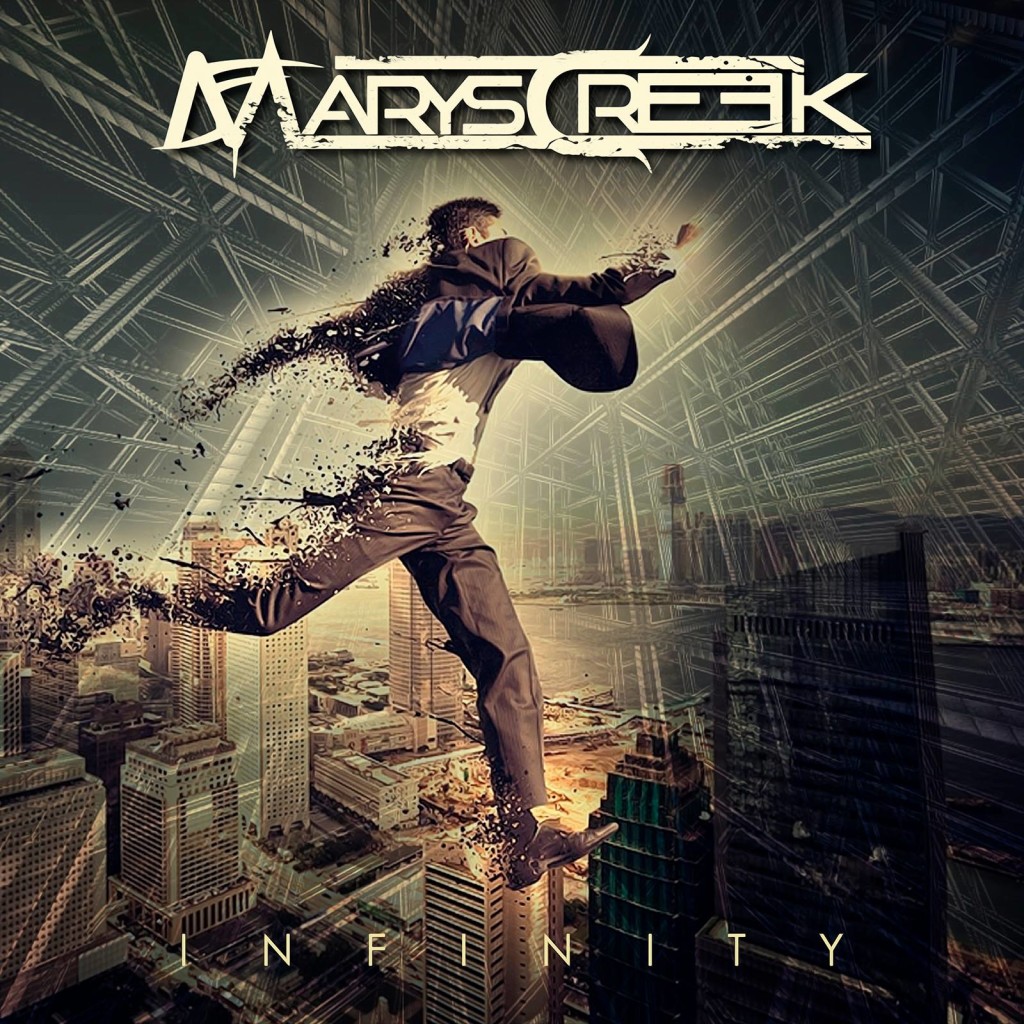 2015-12-12
Release Party at Palatset in Linköping 29th january 2016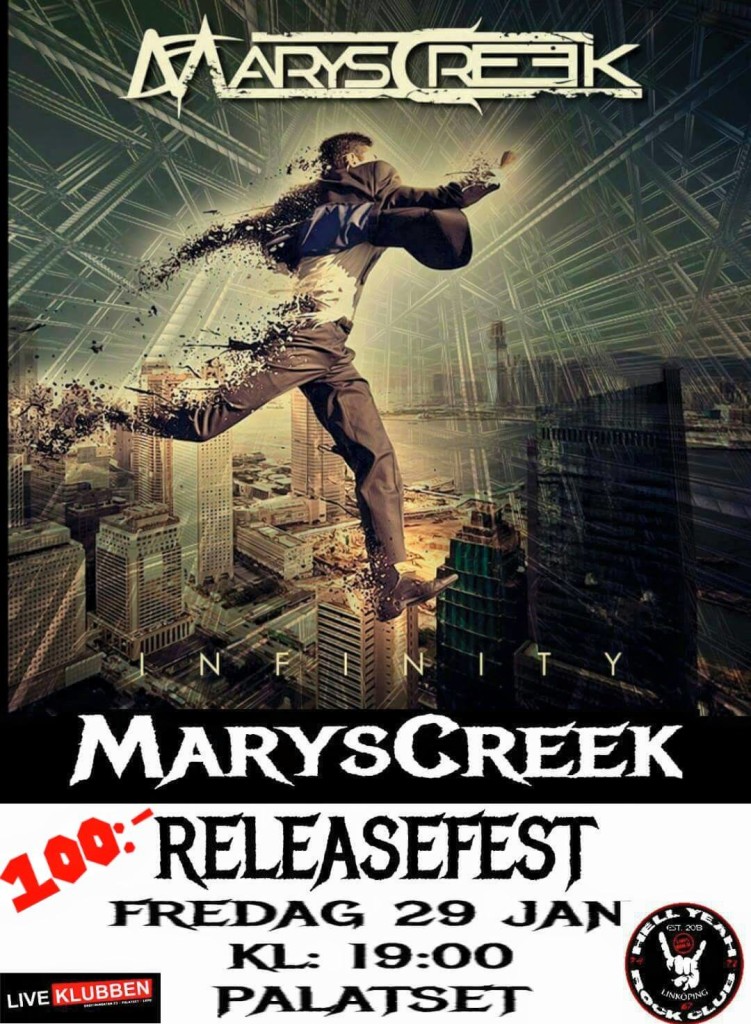 WELCOME!!


2015-11-24
Our new album "Infinity" will be released 22nd january 2016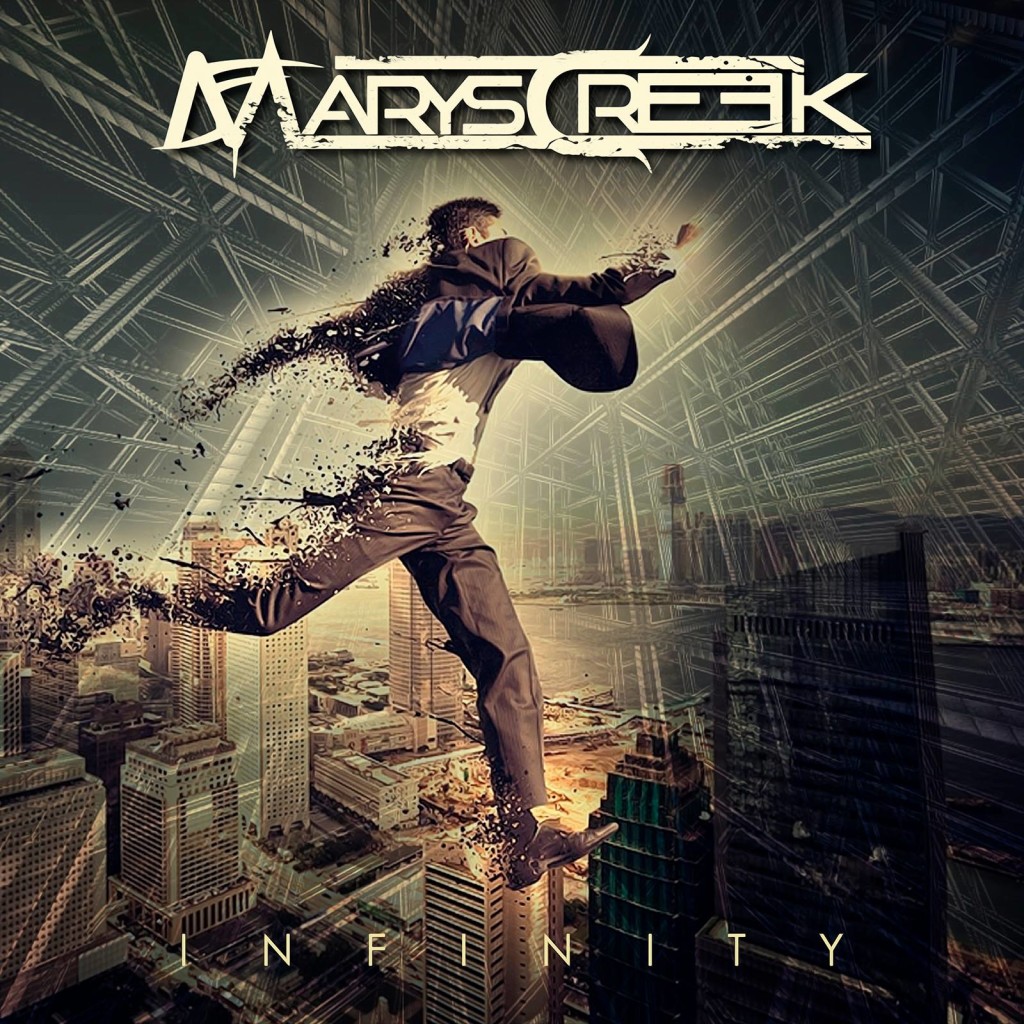 2015-10-07
We are happy to announce that we today inked an deal with Escape Music Ltd.
for the next 2 MarysCreek records!!
2015-07-21
MarysCreek Forthcoming album
We have just finished the mixing parts with our forthcoming album.
12 tracks are recorded at Mats Nilsson´s Green Hell Studio, mixed
by Stefan Glaumann (Rammstein, Within Temptation, Europe etc.)
and will be mastred by Svante Forsbäck (Rammstein, Volbeat, Lindemann etc.)
Stay tuned for more MarysCreek news!!
2015-02-12
MarysCreek Signs With Rock'N'Growl
Swedish heavy rockers MarysCreek signs worldwide management deal with Germany's Rock'N'Growl Promotion/Management. After a couple of years of absence,MarysCreek is back and working on their sophomore album. MarysCreek presents heavy rock arrangements and catchy melodies with a scandinavian melancholic twist.
MarysCreek recently released a new EP "Incubic Twin", featuring five brand new tunes. Mixed by Henrik Edenhed (Robyn, Cesars Palace, Dead By April) and Sebastian Forslund (Staireo, Night Flight Orchestra). The lyrics video for the song 'Remission Of Sin' can be viewed below.
MarysCreek are:
Mats Nilsson – Vocals
Stefan Halldin – Drums
Jonas Hallberg – Guitars, Backing Vocals
Peter Bergkvist – Guitars
Roger Blomberg – Bass
MarysCreek was founded by Mats Nilsson & Stefan Halldin in 2004 with the intention to create an outfit blending the modern heavy rock of today with the Swedish tradition of strong melodies catchy choruses. The band signed their record deal with the German major label, MTM Music in 2006.
The debut album "Some Kind of Hate", produced by Fredrik Nordström (In Flames, Soilwork, The Haunted, Opeth and Dream Evil) was released 2007 by MTM Musicand received great responses. MarysCreek  have shared stage with many artists, like Takida, Evergrey, Crusified Barbara, Dead by April, Uriha Heep, The Poodles,Fatal Smile, to name a few.
MarysCreek courageously blends modern heavy metal with the classic melodies of Scandinavian pop tradition to form a fresh and unique sound. The ambition is to take the best of the two worlds: a heavy rock foundation consisting of fat, distorted guitars and huge drums with a delicious topping of pop-flavored song melodies arranged with multi layered vocal arrangements.
Source: http://www.rockngrowl.com/marys-creek-signs-with-rockngrowl-new-album/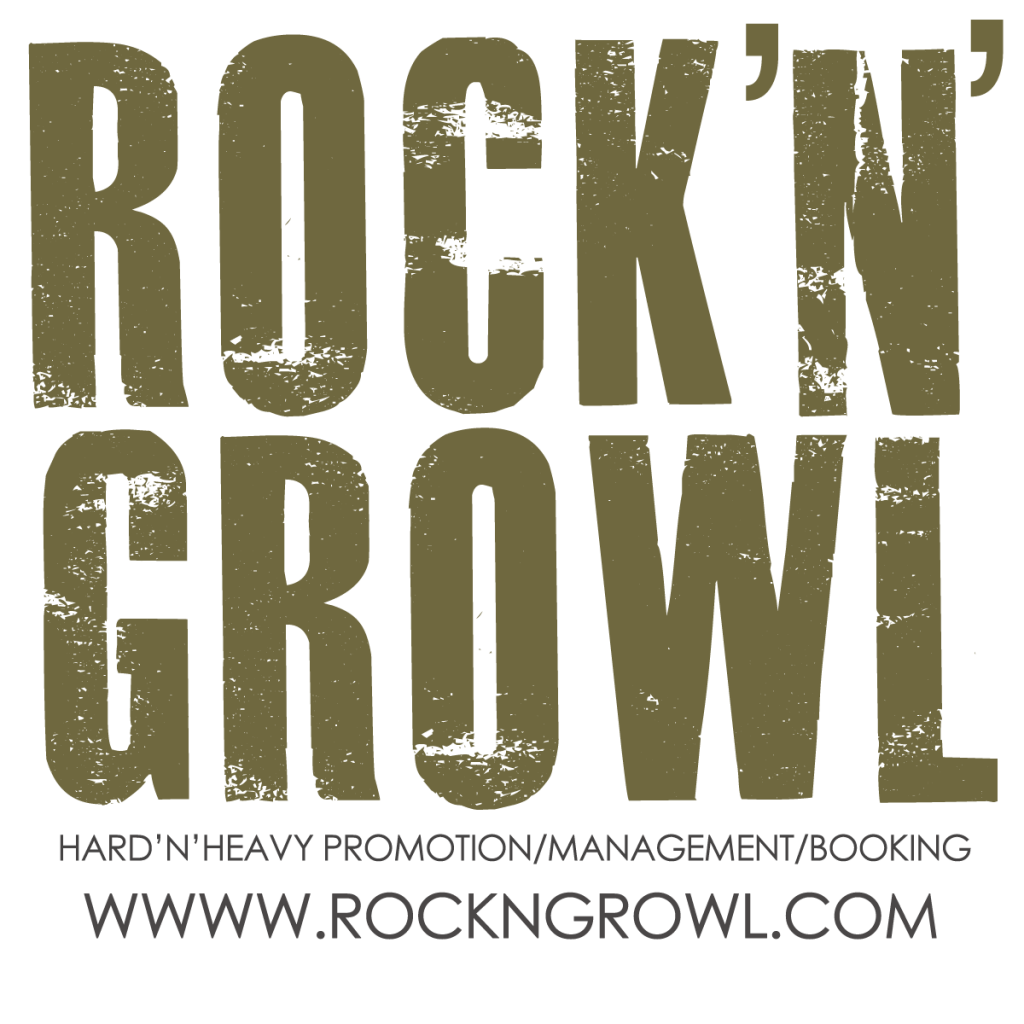 2014-09-01
MarysCreek will play live at Palatset/Linköping 15/11-2014
We will play the entire "Incubic Twin" ep, some brand new tracks and also a lot of old stuff from the "Some Kind Of Hate" album.
Welcome!!
2014-06-16
MarysCreek is back with "Incubic Twin"!!
After a couple of years of absence, MarysCreek is back with a brand new EP "Incubic Twin"
featuring five brand new tunes. Featured songs are: Forever Lost, Incubic Twin, Remission
Of Sin, Never Walk Alone and Black Tie Suicide.
As usual MarysCreek presents heavy rock arrangements and catchy melodies with a scandinavian melancholic twist.
"Incubic Twin is available through:
Spotify, ITunes, CDON, Amazon, Wimp, Deezer, emusic, Beatport, JunoDownload, 7Digital, Rhapsody, Rdio, 247entertainment.& Ovi Nokia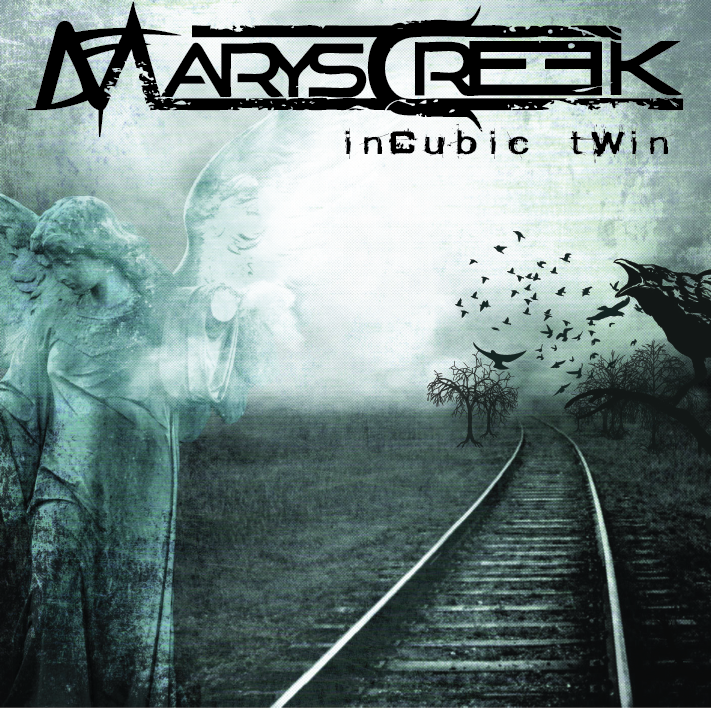 Click on the links below to buy or stream…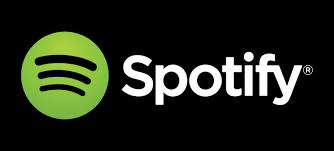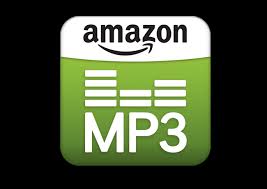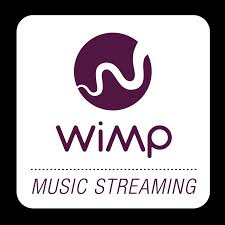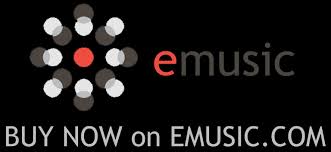 2014-06-10
We proudly present the lyric video for "Remission of Sin", a song taken from the new MarysCreek EP "Incubic Twin". Release date: June 16th.
Video made by Tena Kovačić

2014-06-01
MarysCreek is back with "Incubic Twin"!!
After a couple of years of absence, MarysCreek is back with a
brand new EP "Incubic Twin" featuring five newrecorded tunes.
Release date June 16th
Tracklist:
* Forever Lost
* Incubic Twin
* Remission Of Sin
* Never Walk Alone
* Black Tie Suicide
Artwork (made by Tena Kovačić)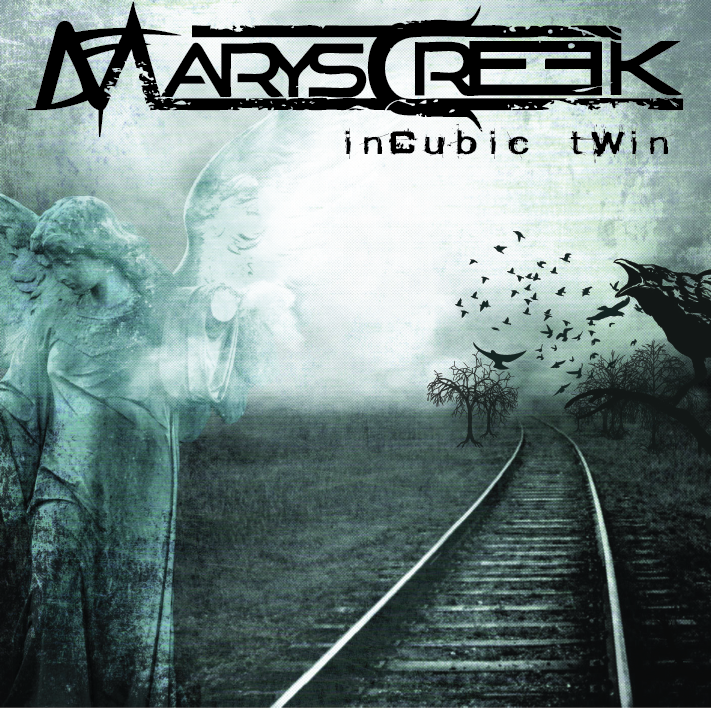 Produced by MarysCreek
Mixed by Henrik Edenhed & Sebastian Forslund
Mastered by Håkan Glänte
2013-08-22
New gig date added!
2013-07-30
MarysCreek will play live at Pub Anchor/Stockholm 8/8-2013.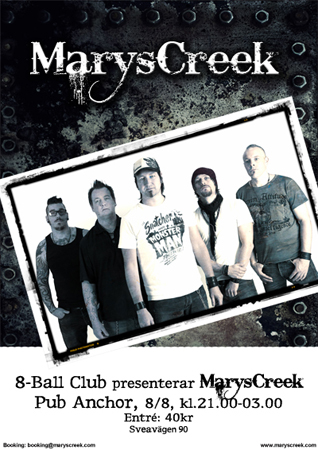 2013-07-22
After eight years right in the middle of MarysCreek camp, Robban has decided to leave the band ang pursue new projects. We remain the best of friends and hope our paths will cross again. You will be sadly missed!
We´ve searched for a suitable bass playing replacment and found him in Roger Blomberg. Roger has a wide experience of welding dense sub-sonic foundations and is therefore well suited for the job.
Welcome Roger!
2013-03-30
MarysCreek have just started a collaboration with Lusindor Metal Management. Together with fellow metal band Circle of Conspiracy we now offer a Full Metal Night Experience.
http://www.youtube.com/watch?v=vevD6Xzx1OU